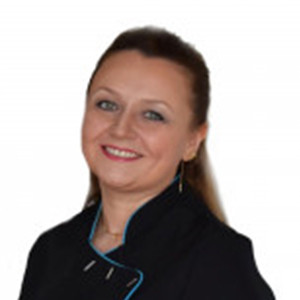 Diana Moskat
Brighton
United Kingdom
About me
I am an experienced nail technician and nail artist working out of a cosy home studio located close to Preston Park in Brighton. My career in the beauty and nail industry spans for 20 years — through the years I've been in various roles until I've settled on nail technician.
My original training was in Russia, with an award-winning educator Victoria Tregubova, who won numerous international awards in nail extension & nail art categories.
I am a perfectionist with outstanding attention to detail. I prefer to spend extra time to make my work exceptionally good. As a TGB brand ambassador and educator, I am aiming to teach the same work ethos to my students. I believe that having a strong knowledge foundation is the key to success in the industry.
About Training Venue
A cosy home studio located between Fiveways and Preston Park. The studio is set up in a separate fully ventilated room with its own street entrance.
There is a road with free parking 5 mins away from the studio and two bus stops close by as well.
Lamps Provided
E-Files Provided
Complimentary Tea/Coffee
Shops Nearby
Easy Parking
Locations
Tap on location to show map.
2 Lowther Road
BN1 6LF, Brighton
United Kingdom