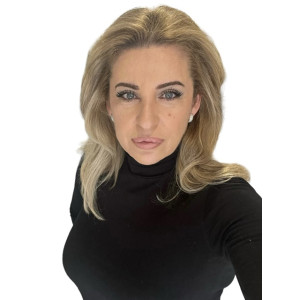 Milica Maslan
Melbourne
Australia
About me
Hi everyone, my name is Milica. I have been in the nail industry for over 14 years. My love for nails has led me to my teaching career and I'm feeling so proud to represent the most innovative product on the market The Gel Bottle
TGB has taken my love of nails, nail art and creativity to another level. All the tips, tricks and knowledge that I've gained over the years I will pass on to my students. My way of teaching is knowing how to make you understand what you want and need to learn no matter person, situation or level you are on, I will get the best out of you.
I encourage you to follow your big dreams, and believe in yourself. When you leave at the end of my training session I want you to be filled with information, feel motivated and confident.
Stay open-minded, work hard and smart, practice on what you have learned, stay passionate at what you do and trust me, success will come.
About Training Venue
The training venue is in a convenient location situated on the main road facing the Point Cook town centre, 2 min walk from the bus station. The access is from the service road with plenty of parking spots available. The training venue can accommodate 6-8 students at the same time. Keeping the group training small allows for a more intimate experience where everyone gets the attention and help they need and can provide such a cozy and relaxing environment for each participant to focus on learning the skill.
Lamps Provided
Free Parking
Complimentary Tea/Coffee
Shops Nearby
Central Location
Easy Parking
Locations
Tap on location to show map.
6 Cinnamon Grove
3030, Melbourne
Australia