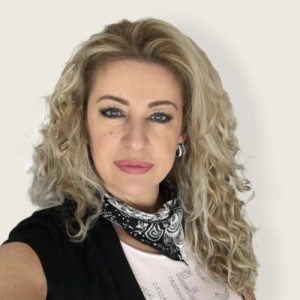 Milica Maslan
Melbourne
Australia
About me
I am Milica , Originaly from Croatia/Serbia. I have lived in Australia since 2006. In 2008 after completing my Certificate 4 in Beauty I decided, i want to specialised in Nails. I invested all my time in expanding my knowledge and upgrading my skills. I have always loved art and being creative. From there, Nail art become my passion. That was the start of my journey…
After years of hard work , ARTDECOM was born in 2014. I now had my luxury home studio as separate premises I had always wanted. Working my studio has given me the opportunity to push my boundaries and challenge myself daily. For that. I am really grateful. After many long years trying all the other brands I discovered TGB and instantly fell in love! TGB was the game changer! TGB has taken my love of nails, nail art and creativity to another level. I am constantly learning new techniques and new designs. I have met so many wonderful people and found many new friendships.
About Training Venue
The training venue is my luxury studio which is totally separated premises with separated entry. its situated on main road facing the Point Cook town centre however the access is from the service road . Its so easy to find it with plenty of parking spots available. The studio actually can accomodate 6-8 students at the same time and can provide such cozy and relaxing environment for each participant to focus on learning the skill.
Free Parking
Complimentary Tea/Coffee
Shops Nearby
Central Location
Easy Parking
Locations
Tap on location to show map.
6 Cinnamon Grove
3030, Melbourne
Australia