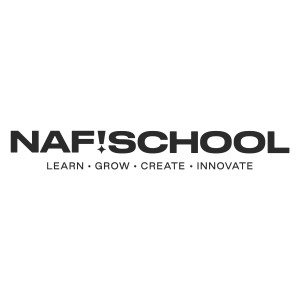 NAF School
Glasgow
United Kingdom
About me
NAF! School is a passionate, industry-lead Nail Training Academy in the heart of Glasgow. Born from the award winning NAF! Salon, we offer a wide selection of courses for a range of abilities. We champion careers in beauty and consider it essential to educate people on how varied and exciting this industry can be.
The skills that students learn with us can be applied to so many roles and we're proud to be the first step, or next step in their profession. Our main focus is upholding professional standards and that is why our students travel across Scotland and the UK to learn with us.
Inclusive in thought, representation, learning styles; we are considerate of all people that walk through our door to ensure a positive and productive learning environment. Our educators are trained to adapt to any additional requirements and we strive for our students to reach the highest standards and greatest artistry the industry has to offer.
About Training Venue
All classes are held at our brand new training facility at 19 Elmbank Street. There is on-street parking and great places to get lunch or grab a coffee nearby. We're right next to Charing Cross station with great bus links too!
We do not require you to bring a model to any of our courses, and can provide amazing practice hands as an alternative to your own!
Keep up with us on instagram for helpful information about your courses @nafschool or give us a call on 0141 378 8354.
Locations
Tap on location to show map.
19 Elmbank Street
G2 4PB, Glasgow
United Kingdom