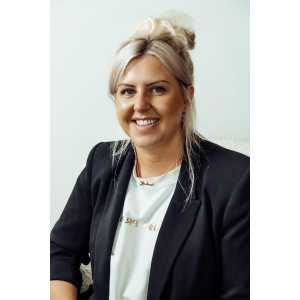 Jodie Lambert
Stoke on Trent, Birmingham
United Kingdom
About me
Hi everybody,
I am your Educator for the Stoke-on-Trent/Staffordshire areas.
I provide my training sessions from my brand NEW salon 'Everglow Beauty Salon & Education' in a small Town called Biddulph on the Staffordshire moorlands/Cheshire border. My training sessions will be for small capacity (max. 6), meaning that each session will be more personal & tailored to your needs following the TGB training requirements.
When you leave at the end of my training session, I want you to be bursting with information & as much knowledge as you possibly can.  I want to give you enough one-to-one attention to make sure you are clear & all the knowledge shared during the day finds you know exactly what you're doing and you continue to be fabulous!
For those who would prefer to attend a session on a strictly one-to-one basis, arrangements can also be made.
Parking is available, you will be required to supply your own lunch, however tea, coffee & soft drinks will be made available all day.
On the day, models will not be required as you will be working on yourself or a trainer hand.
A kit list will be provided upon booking your course.
As a student, you will be able to view the exclusive colour chart, which contains over 300 of the TGB colours, making it easier for you to identify the different collections TGB offer.  I look forward to sharing my passion & enthusiasm for TGB and nail industry with you all.
Free Parking
Complimentary Tea/Coffee
Easy Parking
Locations
Tap on location to show map.
Everglow Beauty Salon & Education 2 City Bank Gillow Heath, Staffordshire Moorlands
ST86RH, Stoke on Trent
United Kingdom
the regency hotel
b90 4eb, Solihull
United Kingdom