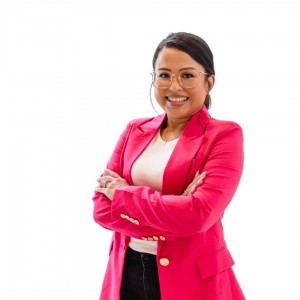 Trang Ho
Sydney
Australia
About me
My name is Trang Ho. I'm from Sydney, Australia and I'm a proud mum to a little boy. I am the founder of Bling Em Claws nail studio and the nail educator at Nail Boss Academy.
I got into nails while working as a legal secretary because I want to be able to have a flexible work environment while supporting my family. I've been doing nails for 5 years now and have never stopped being obsessed with nails and what this career has brought to my life. I've completed Certificate III in Nail Technology and Certificate IV in Training and Assessment. I love bright colours, bling and contemporary style and I bring all this to my nail art and designs.
love to inspire others and promote the idea that women can be independent and successful while sharing that power with others around them. I believe in positivity and have a 'can do' attitude which I bring to both my studio and academy.
I believe "When passion meets determination, dreams come true" and this has worked for me since day one. I cannot wait to meet and connect with more like minded nail artists and business entrepreneurs.
About Training Venue
Training will be held in various locations in Sydney with an adequate space and training equipment and it'll be announced in the confirmation of each course.
However, it'll be mainly in Mount Pritchard and surrounding areas of South West Sydney. All locations will have onsite parking, public transport access. I'll ensure all locations will have all the facilities required to get the most out of your course and ensure you have an enjoyable experience whilst training with Team TGB!
Locations
Tap on location to show map.
64 Hemphill Avenue, Mount Pritchard
2170, Sydney
Australia