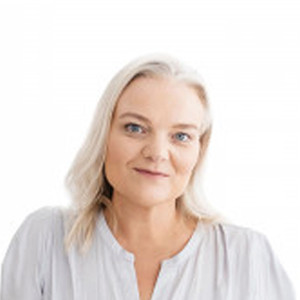 Penny Barns
Burleigh's Heads, Wagga Wagga, Adelaide
Australia
About me
Hi and welcome to The Gel Bottle Aus Academy, where you can start making your "nail dreams" come true. My name is Penny and I am the Australian TGB Educator covering the entire country.
A little history about my nail journey – It began around the age of 16, I was an apprentice hairdresser and I happily played around doing my own nails. I loved doing nails, it was my thing (hair dressing was not) My hubby will tell you that story! I enrolled in a Cert2 in Nail technology back in 1991 then in 1994 I did a Cert3 in Beauty Therapy through TAFE at the age of 21. I opened my own small beauty salon in a small county town and so began my nail dreams. I am now 48 and my love for this industry is still stronger than ever.
I never could see my life without nails in it. I love what I do. So, I believe education is where my next path leads me. My nail bar @pennysnailbar is at full capacity and I can't wait to share what I have learnt over the last 32 years with everyone. I like to also do courses as I believe that you never stop learning and, in this industry, you constantly need upskilling to keep up with latest trends and techniques and I'm sure my students will also teach me a few things along the way too.
I love everything about The Gel Bottle products, I decided to switch to this brand soon after I trialled the clear rubber base and BIAB 18 and I got hooked straight away, as I had been searching for that perfect base gel. I wanted to offer the highest quality and the best service for my clients. Now I am part of the Gel Bottle Educators team as I believe it is going to be a game changer of the nail training industry.
I am very excited to help launch TGB Academy Aus and showcase the amazing products that TGB INC Founder, Daisy Kalina has created. I am very much looking forward to meeting you all and can't wait to start this incredible nail journey with you alongside with the most innovative product on the market.
About Training Venue
Our beautifully designed, state-of-the-art facilities are located in a convienant location in Burleigh Heads industrial area, just a few min' walk from Burleigh Stockland Shopping Centre and easily accessible by car or bus, all of which are designed to offer you the perfect place to learn your craft surrounded by people who adore nails just as much as you do. Our spacious, light-filled academy will make you feel right at home and you'll benefit from learning alongside our amazing industry leading professional.
All beginners' course students will be working on each other or themselves, so I require to attend with bare natural nails. For conversion courses, the nail trainer practice hands will be provided for you to work on but if there is equal number of students you will be working on each other or yourself. Full kit list will be available via The Gel Bottle Academy, once your booking is confirmed and paid for, you kit will be ready for you to use on the day. If you listed that you already have some of required kit products you must bring them with you so your TGB kit is complete.
I will have my amazing full colour swatch book available for you to look through with opportunity to place an order to any value with TGB with further discount that is not available on the website.
Lamps Provided
Free Parking
Complimentary Tea/Coffee
Shops Nearby
Central Location
Easy Parking
Locations
Tap on location to show map.
Unit 13/15-17 Ramly Drive
4220, Burleigh Heads
Australia
TBC
2650, Wagga Wagga
Australia
TBC
5000, Adelaide
Australia