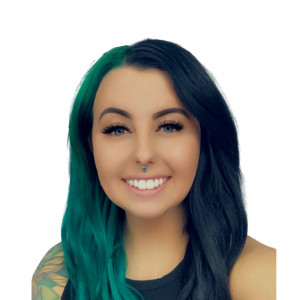 Hannah Snyder
Newark, California
United States
About me
Hi Everyone, my name is Hannah, and I am proud to be the first TGB Educator in the United States. I've been immersed in the Cosmetology industry for over 15 years, spending much of that time doing nails in a family owned salon. I have a passion for creating clean, captivating nail designs, and I love finding new ways to use TGB products. I have built my career using social media to share my work, and to connect with the nail community. I'm excited to teach classes to students of all experience levels, and I feel confident that everyone will finish prepared to put their new skills to use.
About Training Venue
The training Venue is TGB Headquarters, in Newark, California. This will be a private room setup just for the Academy. The facility will be equipped with manicure stations, television for videos, plenty of parking, and lunch provided.
Lamps Provided
Model Provided
Free Parking
Lunch Provided
Complimentary Tea/Coffee
Easy Parking
Locations
Tap on location to show map.
8407 Central Ave., Ste. 1776
94560, Newark
United States