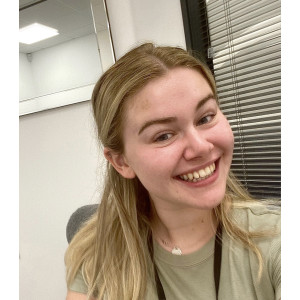 Beth Davis
Brighton
United Kingdom
About me
I trained in beauty therapy in 2019 as something to do to earn my an income while at university. Little did I know I'd actually fall in love with the nail side of it and never go to university in the end anyway! I continued to train in multiple different nail services and was full time within no time at all. TGB has been there since the beginning for me and I've never not loved and used every aspect of it. My passion was never going to end and I wanted to use that to help bring more people into the industry. I trained as an educator to offer my own courses and now work for TGB as their Brighton Educator. The nail industry is like no other and I can't wait for you to find out for yourself how fun and incredible it is and help you develop your skills and get you set up for your new careers!
About Training Venue
Our training venue is situated in Brighton central just 5 minute walk from Brighton station with parking directly beneath the building. Surrounding us are lots of shops, cafes and restaurants to add to your Brighton visit.
Our courses host a maximum of 8 students and lamps are provided.
Your training kit will be awaiting your arrival at the course, along with complimentary tea/coffee/refreshments.
Any further information required, please do not hesitate to contact.
Please note: If you have ever been diagnosed with Cystic Fibrosis, please contact us before booking your Brighton course.
Lamps Provided
Complimentary Tea/Coffee
Shops Nearby
Central Location
Easy Parking
Locations
Tap on location to show map.
PLATF9RM, Floor 6, Tower Point, 44 North Road
BN1 1YR, Brighton
United Kingdom